On December 3, the College of History and Culture held a news skills training meeting in the conference room on the third floor of the college, and Liu Xuyang, director of the editorial department of the propaganda Department of the Party Committee of Henan University, was invited to give news skills training to our college student reporters. The training session was presided over by Zheng Zhenya, deputy secretary of the League Committee of the Institute of History and Culture.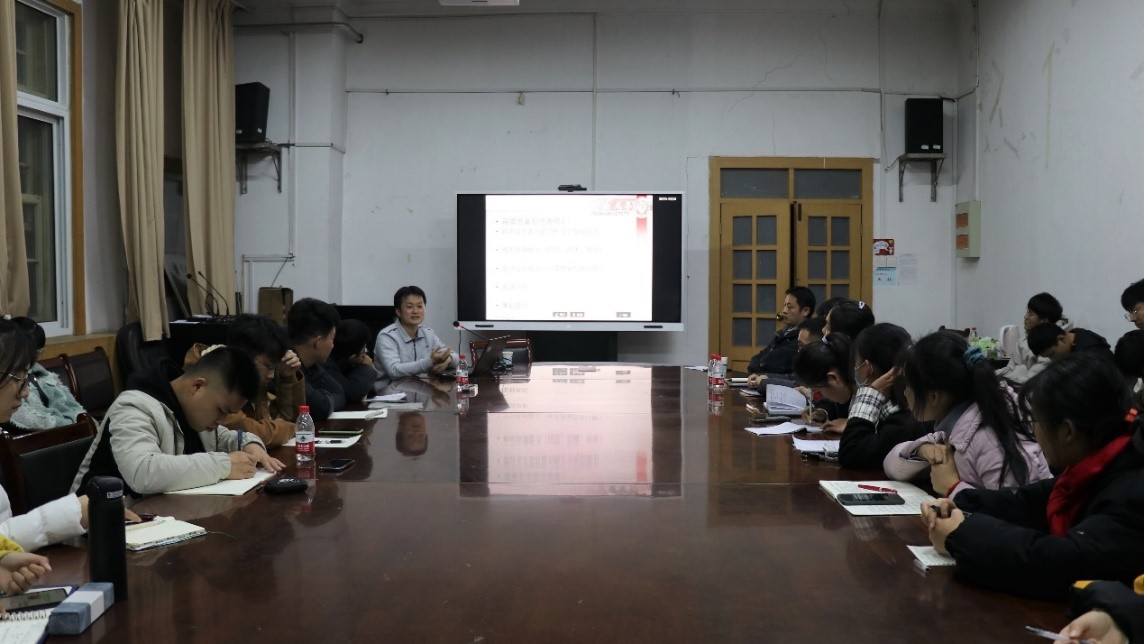 From the official website of Henan University, Liu Xuyang explained the importance of the breadth and depth of knowledge reserve in news work by enumerating concrete cases and ancient classic stories. Taking his own experience as an example, he emphasized that journalists must have a high sense of responsibility and clear self-positioning. He said that the college's news work should focus on serving teachers and students, close to teachers and students to highlight the characteristics of the college and make their own features. In the aspect of news gathering and writing, he introduced the basic knowledge in details and standard requirements of news writing, emphasizing that the content and format of writing should be standardized.At the same time,he focused on the cultivation of language and writing ability, group weaving coordination ability and learning organization ability and other basic qualities. In addition, he also made suggestions on shooting skills, web design structure and so on. Finally, he deeply analyzed the advantages of the current news work in our hospital and the areas that need to be improved and promoted, and pointed out that the news work should have a leading role and work hard to create excellent news works.
Through this training meeting, the news consciousness of the students journalists in our college have been further enhanced, the news writing skills have been improved, and a solid foundation has been laid for the efficient development of the college news propaganda work in the future.