On the evening of December 4th, Zhanna, a professor from the School of History and Culture in Central China Normal University, was invited to come to our school and made a presentation in the conference room on the third floor. The academic lecture was entitled "Crimes and Order in Modern France in the 17th and 18th Centuries-Taking the Central Plateau as an Example. " The lecture was presided over by Sun Yingang, associate professor of the School of History and Culture of Henan University.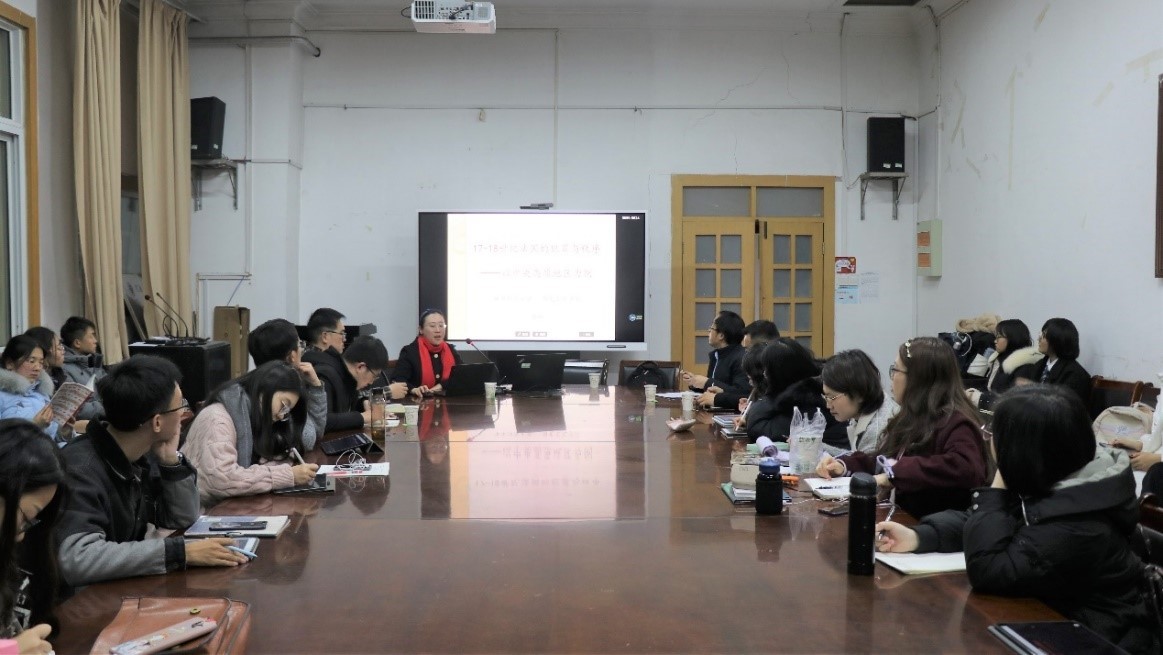 Zhanna pointed out that, driven by the advocacy of new historiography and the discovery of local judicial archives, the study of modern French crime has become more in-depth. She started from the connotation of "crime" and analyzed the definition of "crime" in depth in comparison with various historical materials. When talking about the Central Plateau, Zhanna explained the reasons why it has become a "hotbed of criminal behavior" from the harsh climate and environment, and the aggressive folk customs. She said that the characteristics of crime in the central plateau of modern France are mainly manifested in three aspects: rampant duels of nobles, a large number of violent crimes involving honor, and an increase in economic crimes. On this basis, she further explained that "crimes" cover a wide range, including violence, vendettas, rebellions, riots, robberies and thefts. Taking the 18th century as the dividing line, she believed that France has gradually transitioned from an ancient crime method to a modern crime method, and the method of crime classification has also been affected by the region. After the 18th century, the construction of local judicial executives and mounted police teams, as well as provincial and district primary courts and high courts, all showed the increase in the influence of national order and the disputes and compromises between noble lords and royal institutions. Through the establishment of centralized control of violence at the national level in modern France, Zhanna presented a trend of evolution from private law to public law, and summarized the development of modern French criminal history.
Using a wealth of judicial cases, Zhanna analyzed the development and evolution of crimes in modern France with clear and rigorous explanations. After the lecture, she actively participated in exchanges and interactions to answer teachers and students' doubts. The lecture was unanimously praised by the teachers and students of the School of History and Culture and ended successfully with warm applause.