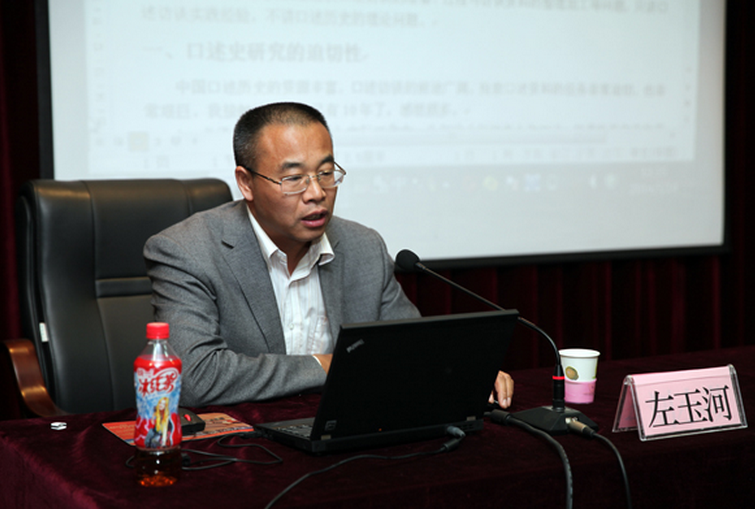 Title: Professor
Telephone:
E-mail:
Educational background:
1. Ph.D., Graduated from the History Department of Beijing Normal University in 1996.
2. M.A., History, College of History, Henan University, Henan, Kaifeng, China, 1989.
3. B.A, College of History and Culture, Henan University, Kaifeng, China, 1986.
Work experience:
In 1998, worked at the postdoctoral station of the Institute of Modern History of Chinese Academy of Social Sciences after leaving the station.
He is currently a researcher in the modern history of the Chinese Academy of Social Sciences, a doctoral tutor, a deputy director of the Research Institute of Social and Cultural History, a deputy secretary-general of the Chinese Modern Culture Society, a secretary-general of the Chinese Oral History Research Association, and a Yellow River Scholar at Henan University.
Research interests:
• A Study of the History of Modern Chinese Academic Thoughts and The History of Social Culture.
Teaching:
The history of academic thought and social culture in modern China
Selected Publications
Books
Zuo yuhe. A study of zhang dongsun's cultural thought (monograph), 290-thousand words, China social sciences press, 1998.
Zhang dongsun biography, left yuhe (monograph), 340 thousand words, shandong people's publishing house, 1998.
Zuo yuhe, zhang dongsun's academic thoughts review (monograph), 250 thousand words, Beijing library press, 1999.
Zuo yuhe, lost opportunity: a new understanding of China's modernization process (monograph), 150 thousand words, yunnan people's publishing house, 2001.
Zuo yuhe, learning from four books to seven subjects (monograph), 405 thousand words, Shanghai China bookstore, 2004.
Zuo yuhe, general theory of modern Chinese civilization (monograph), 620 thousand words, fujian education press, 2010.
Zuo yuhe. Transplantation and transformation: the establishment of China's modern academic institutions (monograph), 320 thousand words, elephant press, 2008.
Zuo yuhe, Chiang kai-shek and his senior aides, 430-thousand words, henan people's press, 2000.
Papers
Zuo yuhe, on the new life movement initiated by Chiang kai-shek, history monthly, no. 4, 1990.
Zuo yuhe. An analysis of zhang dong-sun's theory of socialist democracy. History monthly, no. 2, 1995.
Zuo yuhe, "malformation" and "law of remedy", 9, 000 words, journal of Chinese academy of sciences, no. 1, 1998.
Zuo yuhe, "an analysis of zhang dongsun's views on Chinese and western culture in the May 4th period", 12 thousand words, historical research, no. 3, 1998.
Zuo yuhe, "transplantation of western learning and the preliminary establishment of Chinese modern academic discipline", 12 thousand words, history monthly, no. 4, 2001.
Zuo yuhe. The revival of ancient learning in the late qing dynasty: an attempt to integrate Chinese old learning into the modern new knowledge system. History monthly, 9 (2004).
Zuo yuhe, on the award system of the school in qing dynasty, the study of modern history, 4th issue, 2008.
Zuo yuhe, university philosophy and university research institute of fu si nian, anhui history, 2nd issue, 2011.
Zuo yuhe. Discussion on theory or struggle for survival: an analysis on the abolition of the old medical movement in 1929. Journal of nanjing university, 5th issue, 2004.
Zuo yuhe, "on the clockwork of the world clock: nanjing national government's movement to abolish the old calendar", Chinese academy 21, commercial press, 2006 edition.