The English Course - History of Israel in our Summer Seminar Fulfills Fruitfully
Publish Date:2018-05-17 16:26
In the summer vacation of 2017, Prof. Fred Lazin, American historian, was invited by the College of History and Culture and the Center for Israel Studies (a research base for the region and individual countries studies under the Ministry of Education) to teach the course History of Israel for the students of the World History Experimental Class of the "Mingde Plan".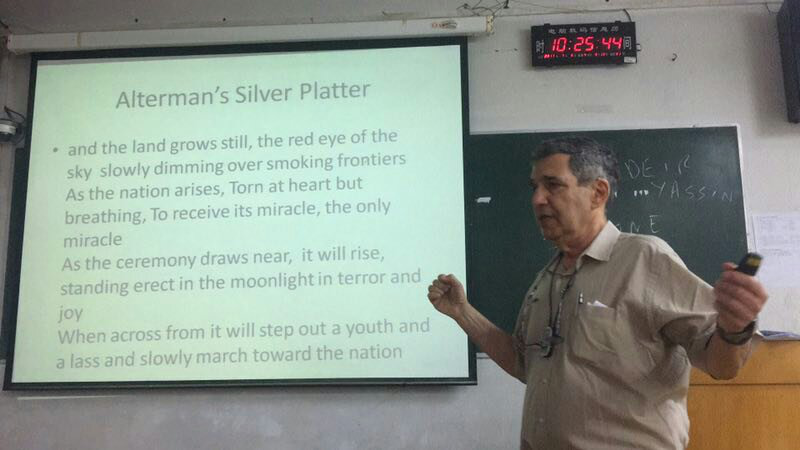 During the seminar, Professor Lazin conducted in-depth interpretations concerning Israel's issues from the perspectives of Israel's national origins, ethnic groups relations, nation-building, social culture, external relations, political schools, Israel and the globalization, to help the students to comprehensively understand the history of the State of Israel. Prof. Lazin's extensive knowledge and rich teaching experiences made the class vibrant and active. The students positively asked questions and actively interacted with the professor and benefited a lot from him . Prof. Lazin affirmed the students' performances in the class, and the students' curiosity for the knowledge and industriousness left him a deep impression.
Some teachers, all postgraduates and the Ph.D. candidates of the Center for Israel Studies attended the seminar. After the seminar was over, Prof. Fred Lazin took group photos with the teachers and the students. He expressed that if possible, he was willing to visit Henan University again.