On the evening of October 15, Bao Weimin, Professor of the School of History of Renmin University of China, was invited to give a wonderful lecture entitled "More Than Lu You' s Rural World " in classroom 309 of school complex (the main teaching buiding) of Henan University. The lecture was presided over by Miao Shumei, Professor of the School of History and Culture of Henan University.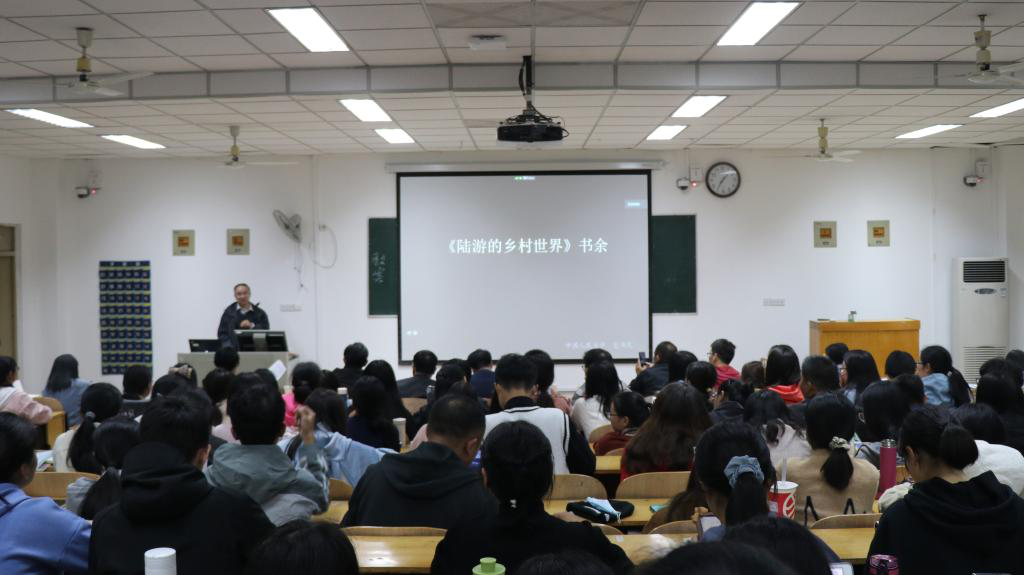 Based on his thinking of Lu You' s Rural World and his years of academic experience, Bao Weimin discussed how to get out of the dilemma of conceptualization of contemporary historiography. On the basis of reviewing the development process of Shanhui plain in eastern Zhejiang Province in the Southern Song Dynasty, he took the famous poet Lu You' s poems as the main materials focusing on the two parts of rice farming economy and market structure. Professor Bao introduced the grain varieties, continuous cropping, fertilization and other production technologies in Shanhui plain, and explained the level of township and city level, city ship traffic, commodity content, etc. to show the development level of rural social commodity economy, so as to prove that the Jiangnan region (the southern part of the lower reach of Yangtze River) represented by Shanhui plain in the Southern Song Dynasty, as a mature farming society with rice growing economy, has been an important turning position during the long history of ancient China. Finally, he said that the lecture returned to the narrative tradition and made historical activities "concrete" in people's mind. While strengthening the readability of historical works, it was possible to deepen the analysis and discussion of historical issues in some aspects.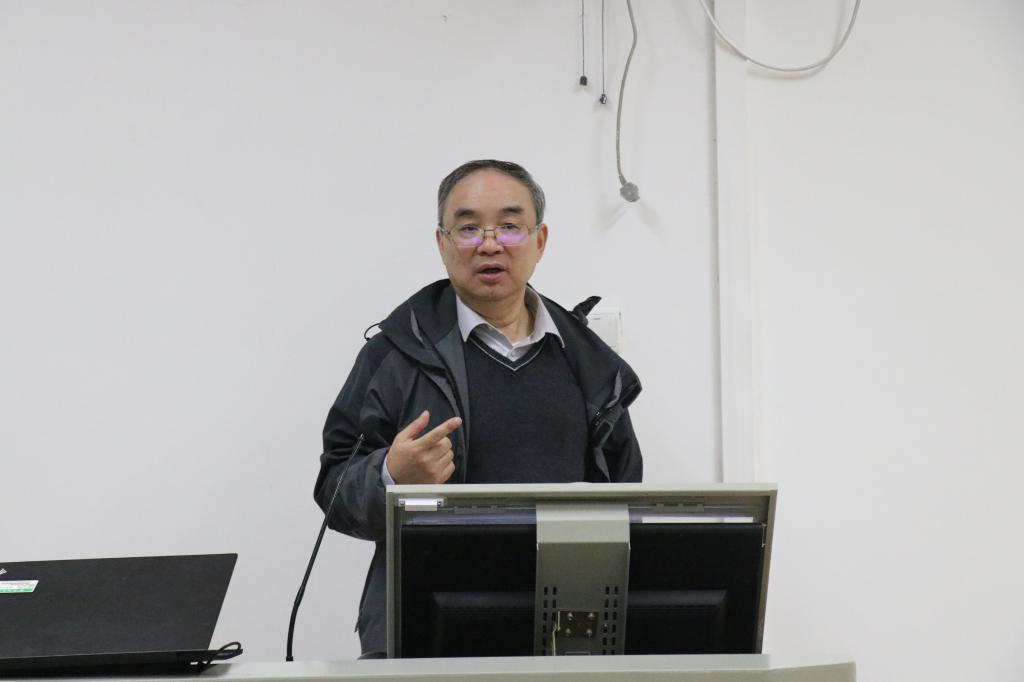 After the lecture, he answered students' questions in detail. Bao Weimin' s lecture gave a lot of examples of Lu You' s long-term life experience in rural areas of eastern Zhejiang in the Southern Song Dynasty. Teachers and students present benefited a lot. In the warm applause, the lecture was successfully concluded.
Introduction of the professor
Bao Weimin received his doctorate in history from the Department of history, Peking University in 1988. Then he has taught in Hangzhou University and Zhejiang University for many years. He is now a professor and doctoral supervisor in the school of history of Renmin University of China. The main academic part-time job is the president of the Chinese Song History Research Association. The research work focuses on the history of the Song Dynasty, the ancient economic history of China and the modern history of Southeast China. His representative works are "Jiangnan Towns and Their Modern Destiny", "Research on the History of Local Finance in the Song Dynasty", "Traditional State and Society: 960-1279" and "Study of Cities in Song Dynasty". In addition, Professor Bao Weimin also presided over the compilation of Documents of Xu Weili from Wuyi in Southern Song Dynasty and Selected Edition of Longquan Judicial Archives.