In this lovely season of early summer, the second batch of postgraduates of the School of History and Culture returned to school on May 13th and 14th as scheduled according to the unified arrangement of the university.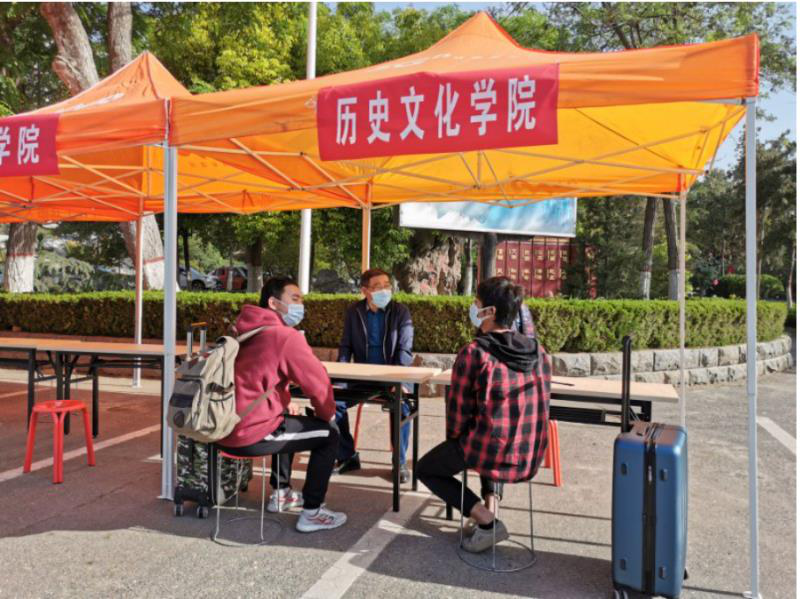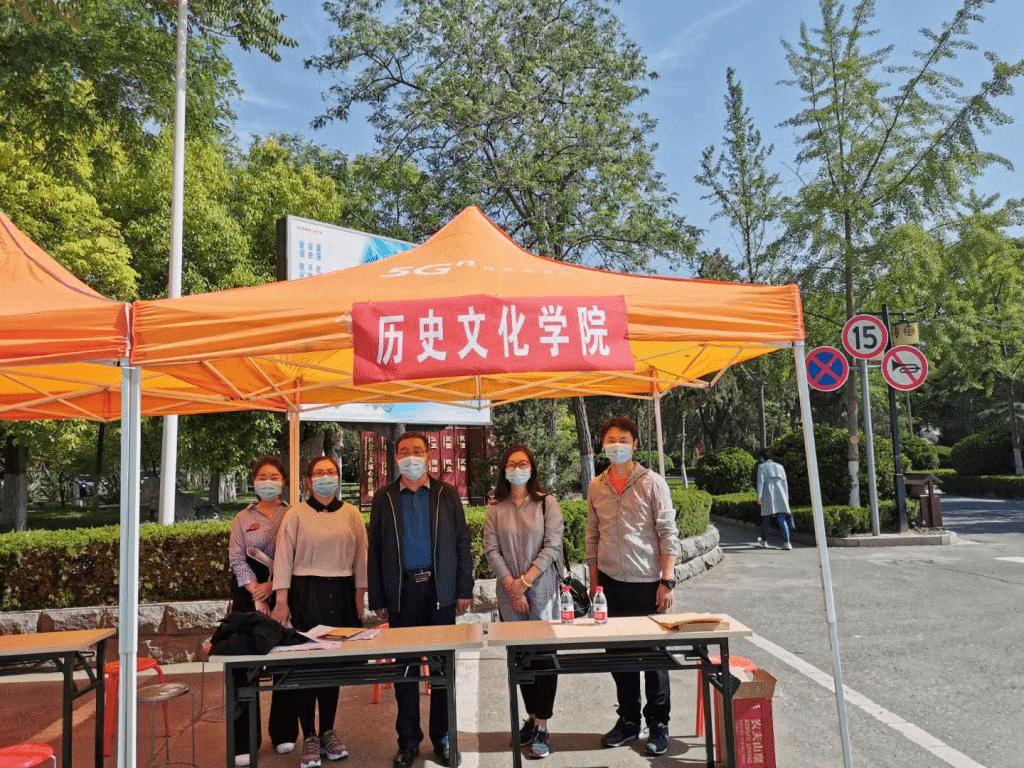 Leaders of the college attaches great importance to the returning of the second batch of postgraduates. Therefore, they have formulated a detailed plan of this issue and established a front-line reception working group including the Director of the General Committee Office of the School and the Institute Office, the person in charge of the Youth League Committee and the counselor, with Jiang Jie, Deputy Secretary of the CPC Committee of the College, as the group leader.
From May 13 at 7:30 in the morning, reception members began to devoted themselves to their reception work. While receiving students, Jiang Jie graciously asked their situations of the virus prevention and control, explained the school's management and disciplines after students' returning, and encouraged students to follow the rule. Moreover, Deputy Dean of the Postgraduate School took a picture with Jiang Jie as well as the first two students to arrive at the school. In accordance with the relevant regulations and requirements of the school, the staff shall carefully check the registration materials submitted by returning students on site. Meanwhile, Xiao Ying, a postgraduate counselor, prepared breakfast in advance for those who did not eat.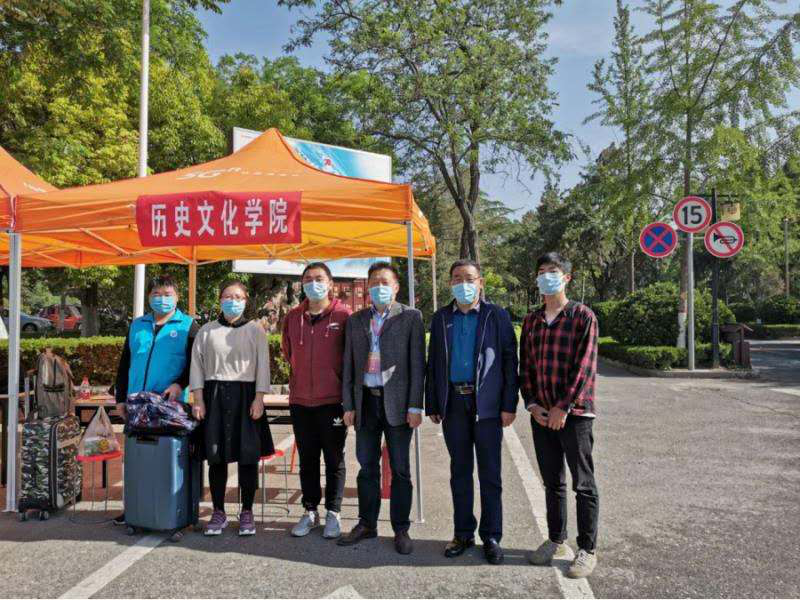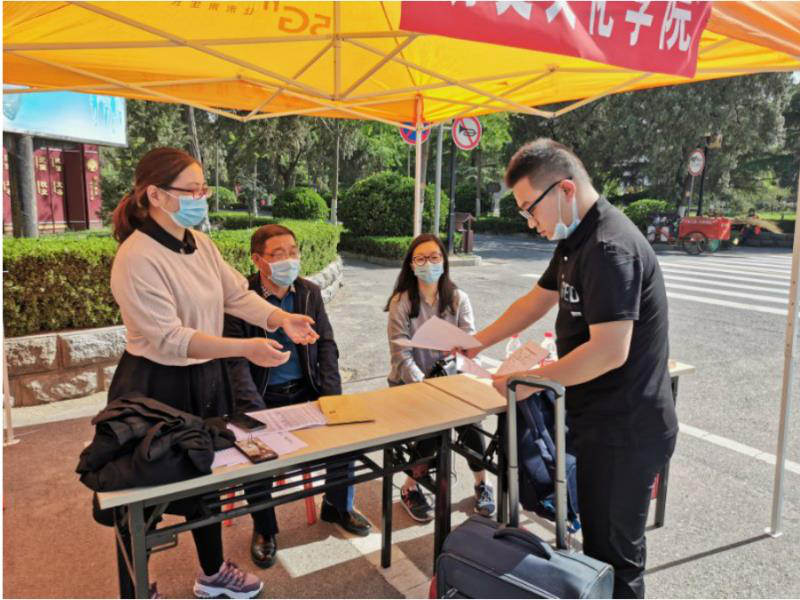 By the evening of May 14, the second batch of 43 graduate students of the college have successfully completed the registration, with joint efforts of all the members of the reception team.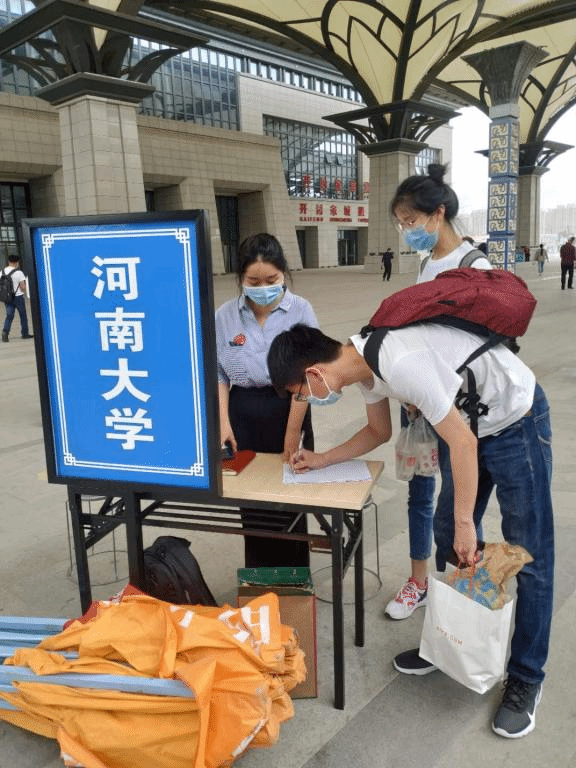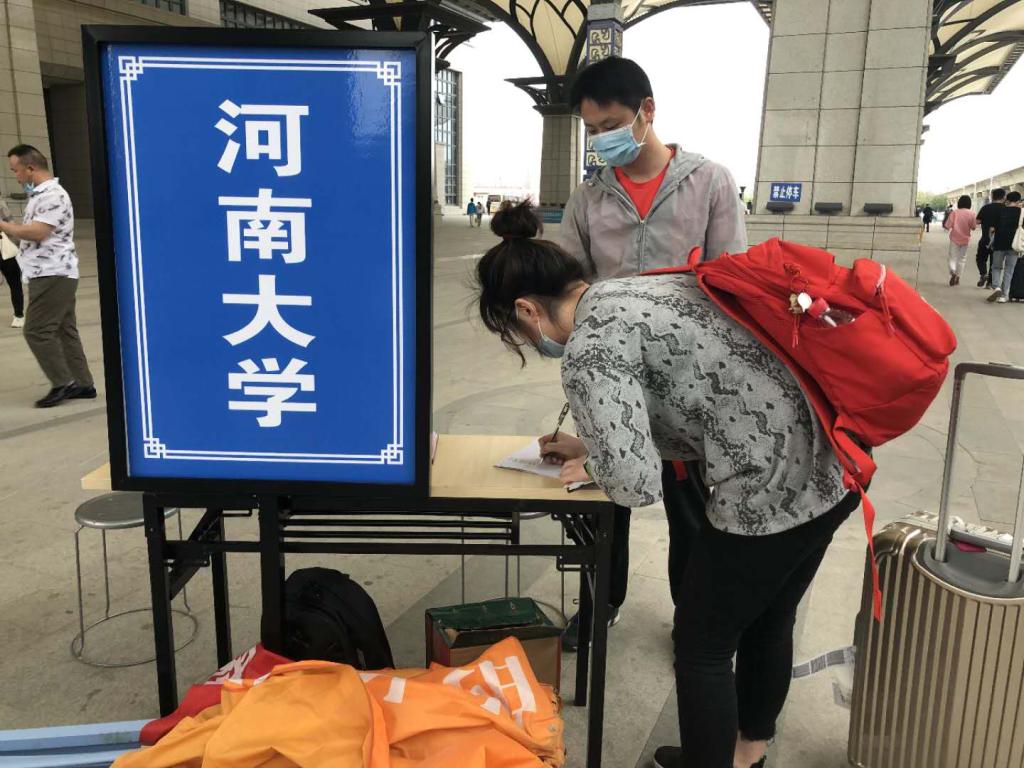 In addition, the reception team not only completed tasks of our school, but also organized an assistant team consisting of two teachers, Zheng Zhenya and Jia Qianbei, as well as several volunteers of the first batch of returning postgraduates to actively participate in the reception work of the university. They overcame difficulties, took on their responsibilities, showed the good spirit of our teachers and students, and made contributions to the virus prevention and control work of our university.